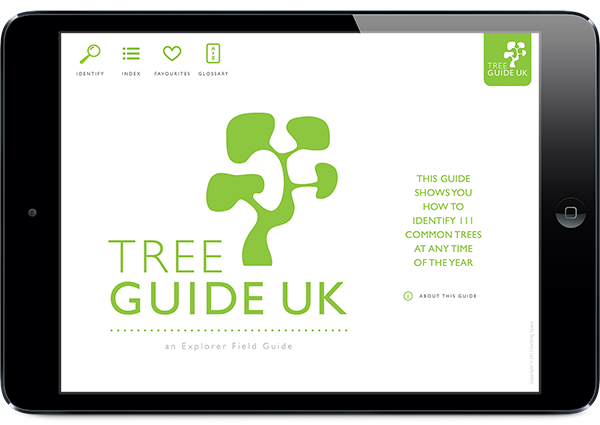 Tree Guide UK
This beautifully designed Explorer Field Guide contains comprehensive and fully illustrated information on 111 trees commonly seen in rural and urban areas of the United Kingdom and shows you how to identify them. We hope it will be enjoyable and useful in both identifying trees while on the trail and also in browsing through trees from the comfort of your own home.
The content for this explorer field guide was created by the ecologist Dr. Alan Birkett. Find out more on his Tree Guide UK site.
Note: all content is downloaded with the app, so no network connection is needed during use.
Identifying a Tree
The Tree Guide UK's easy-to-follow botanic key of pictorial yes/no questions will soon have your tree for you. And will also teach you the secrets of identifying the tree in the process. This easy-to-use visual identification process is the "secret sauce" of our Explorer Field Guides.
As shown below, the first step is simply selecting how you wish to identify your tree. The guide gives some tips of which method to use - in most case identifying the tree by its leaves is best.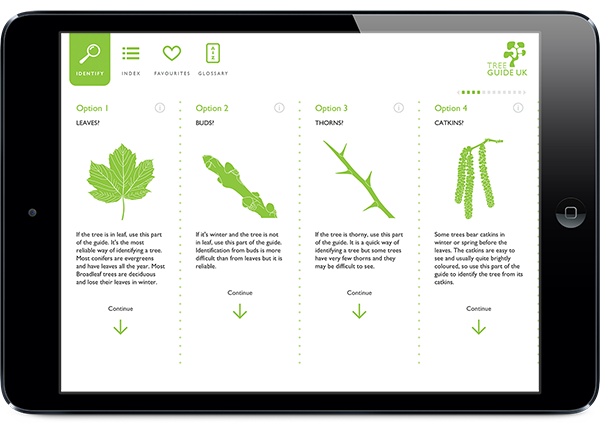 Then you start to answer questions about, in this case, the leaf: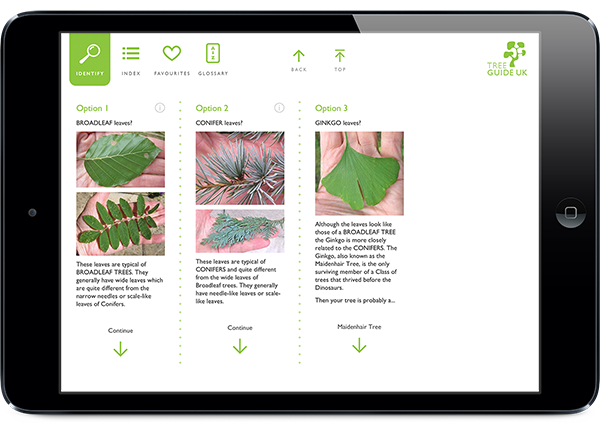 Each question hones down the set of possible trees, and in typically 5 to 6 questions we'll have your tree!
Browsing / Looking-Up a Tree
There is also an illustrated Index of trees for those interested to simply browse or to look-up and learn more about a particular tree.
Tree Info
The field guide contains comprehensive illustrated information about each tree, including the similar trees with which it might be easily confused. Below we can see an oak tree.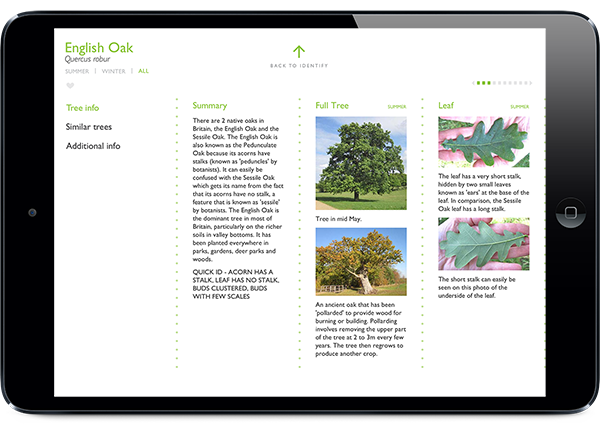 Simply swipe the screen to scroll through the columns of info about a tree.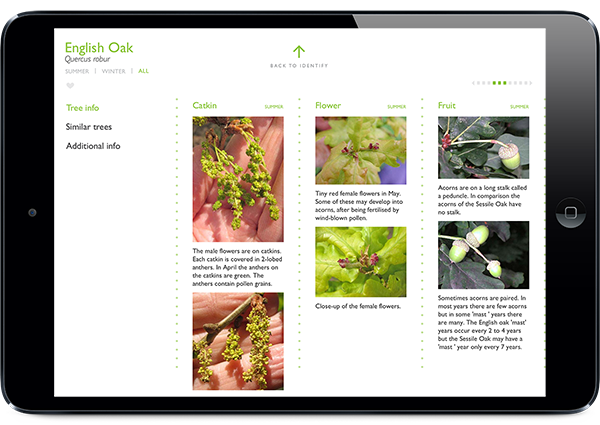 Glossary
Although this field guide has been designed to be used visually and easily without requiring any knowledge of technical terms, a glossary is also provided.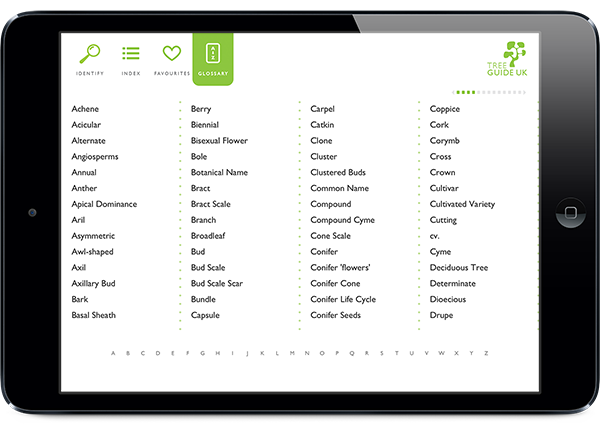 Each term is fully illustrated.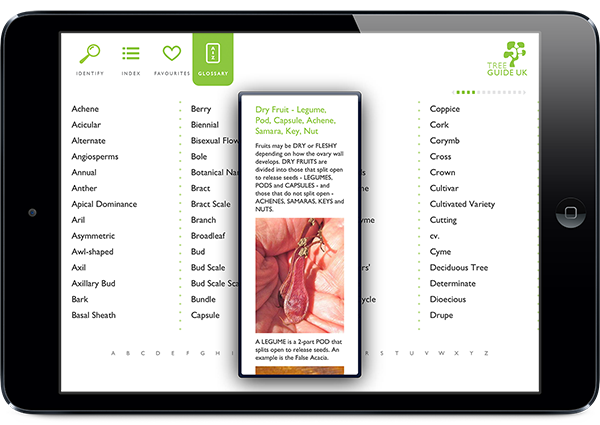 The Tree Guide UK is the first in our range of Explorer Field Guides.

We would love to hear your feedback and suggestions. Please email them to:
Explorer Field Guides: a project of Exciting Space
WEB SITE, GRAPHIC DESIGN AND PHOTOGRAPHY, COPYRIGHT © 2013 EXCITING SPACE